Autumn Canopy
The essential dilemma of my life is between my deep desire to belong and my suspicion of belonging. Jhumpa Lahiri
---
In my years of blogging, I have been contacted by some folks who wanted to tell me what happened to them at Watermark Church in Dallas. At the time, none of them wanted to come forward which I understand. Many of them claimed to fear blowback from their pastor. As the years have progressed, I can see why they worried about this. Watermark is a Hotel California which appears to enact church discipline at the drop of a hat. I have been told about small groups which ask for members to disclose their finances so the whole group can decide whether they are giving enough to the Lord's work. I have been told by others that their group told them not to accept a new job because it wasn't "the Lord's will."
Some former attendees said that they felt they were in a cult. We discussed how to get out of membership contracts. For those Watermark folks reading this, you can get out of your commitment at anytime since church membership is seen as a voluntary organization by the US government. One can always dissolve such ties but it must be done so that the church understands that the member will seek legal counsel if they will not let the member leave.
Here is link to describe the process involved. No matter what they say, you can resign even if you are undergoing church discipline.
I was so excited when Anna was able to get some people to discuss their experiences publicly. She has given me permission to post part of her article here. Then, follow the link to read the rest of her excellent descriptions of the visible problems at Watermark.
---
THE AFTERMATH: STORIES FROM FORMER WATERMARK CHURCH MEMBERS
I received some emails from former Watermark Church members who wanted to tell their stories, but were hesitant to share too much online, for fear of repercussions, or as I refer to it, 'fair game'. I covered this in my previous post, 'When Is a Church Member 'Fair Game', referencing a case of church discipline that Watermark carried out publicly against one of its members.
I assured those who wanted to speak out with their stories that I would not identify them or use any details in my post that could be used to identify them. It's extremely worrisome that they feel they have to hide and be afraid of what Watermark Church may say or do in response to them telling the truth about their abuse. We are talking about a CHURCH here, not the mafia. It shocks me how much fear this church has put inside of the people who dared leave it.
Before I get into the first story, I want to lay some groundwork to help my readers understand how the structure of 'community groups' at Watermark Church works. My daughter occasionally attends their weekly singles service, 'The Porch', which she enjoys. She has never seriously considered getting involved with the church beyond that, but has expressed to me that it is quite difficult to actually get connected at Watermark Church because everything is centered around MEMBERSHIP and COMMUNITY GROUPS and you can't have one without the other. If you aren't a covenant member at Watermark Church, you can't join a community group, and that it where all the getting involved starts.
MEMBERSHIP AT WATERMARK CHURCH
Watermark Church's membership process first requires that you sign the membership covenant, which oddly enough, you can do online. Once you've signed your life over to them, you must either form your own community group or go through the process of being placed in one. This process is called 'Community Formation' (formerly GroupLink).
Watermark Church does not believe that single ladies & gentlemen should be in coed community groups. That is only for the married folk. Another requirement for membership is that you find an area in which to serve in the church.
Below are screenshots of their membership covenant. To the unsuspecting eye, everything contained in this document may seem legitimate or customary as far as church membership goes. However, if you have any experience with these covenants or have heard stories of people who have dealt with a church where they signed one of these and there was a point of contention or disagreement, you know that these are LEGALLY binding agreements and can be used against you (re: current The Village Church lawsuit  & the Karen Hinkley story.)
IT'S NOT JUST YOUR REGULAR SUNDAY SCHOOL CLASS….
When I was 17, I started attending church regularly with my boyfriend (now husband) in high school, and we would go to Sunday School. It was a class before the main church service where people around the same age as you sat in a room, listened to a bible lesson, maybe interacted a bit, shared prayer requests, took up a small offering, held hands and said a closing prayer. Sure, we made friends with our peers in the class and had fun at summer camp, and it all developed out of normal human interaction. You made friends with whoever you wanted to and you shared what you felt like sharing. This was the same concept as we moved on to adult Sunday school.
According to Watermark Church, I guess we weren't doing it right…
Community groups are the epicenter of Watermark Church. It's how relationships are formed and accountability is established – or that's what they want you to think. In these community groups you are enmeshing your entire life into the church. 'Being your authentic self in community with others' is the goal, they say. What does being your 'authentic self' really mean, in the context of community groups? Confession, of course!  One of the 'core values' of the community groups is 'Live Authentically', which they define as "being completely honest with one another…this means giving others permission to know the real you by sharing authentically."  This includes sharing your sins, struggles, along with your entire life story, potentially to a room full of complete strangers. It also means sharing your entire financial portfolio and giving away the freedom to make any life decisions apart from the community group.
At this link, you will find lots of information about how their community groups operate.
HOW LEAH REMINI'S SHOW HELPED THIS FORMER WATERMARK MEMBER LEAVE THE CHURCH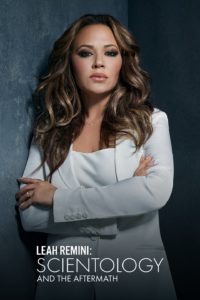 When I received the email from *Susan (pseudonym), a former Watermark Church member, she wrote, "I am not the only former 'Watermarker' out there who is nervous to speak up about this organization, because I refuse to call them a church."
Susan felt it was ironic that I had made a comparison between Scientology and Watermark Church, because she said those same comparisons helped her realize that she was not in a healthy church. I asked Susan if she wouldn't mind answering a few questions for this post, which she was happy to do. I have edited some of her answers for content and length.